Whisky Innovators – Angels' Share Glass
---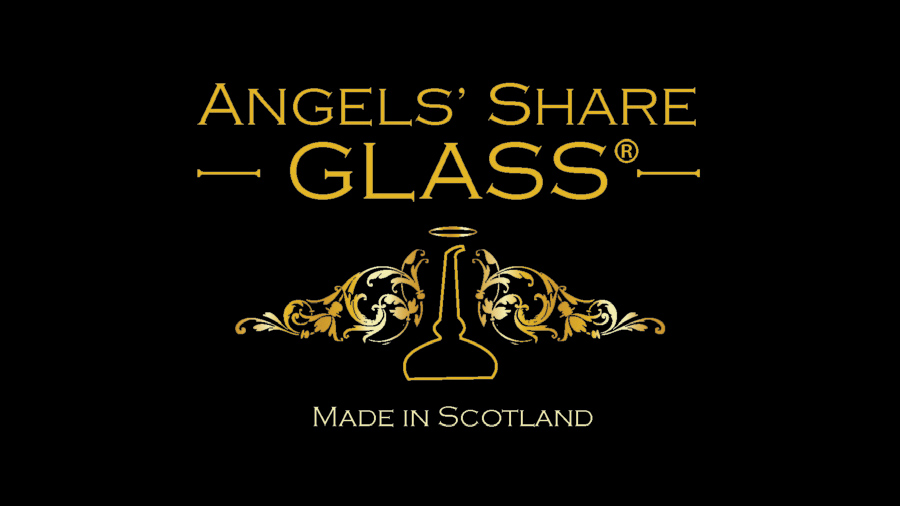 One of the nice things about working in the world of whisky is that it is actually quite a small and friendly world. After a while, you keep bumping into the same people again and again at various whisky tasting and marketing events and inevitably, as whisky is involved, many of these whisky contacts also become whisky friends.
I'm always fascinated by the get up and go of entrepreneurs and especially those who innovate and create new products, especially in the world of whisky. One of these people who I have come to know and respect through my work with our Haig Whisky Club is Scottish whisky entrepreneur Karen Somerville from Angels Share. As many of you will know, the Angels Share is the whisky that evaporates from whisky casks during the years of maturation into the air of the bonded warehouse. As it evaporates into the sky, it has long been known as the Angels Share of the maturing whisky and can account for the loss of 2% of volume stored in the whisky casks each year.
Karen's father Tom had retired as a glass blower and was also highly skilled at producing small glass sculptures and artwork using a hand held bench torch to produce beautiful glassware.
Together they have supplied some of the world's leading distillers with products used for the distilling process. Tom made the glass element of the Johnnie Walker Golf trophy and nearly every spirit safe bowl in every Scottish distillery. Now, almost 60 years on, as a master glassblower & Craftsman, Tom still creates wonderful designs & glassware in the heart of central Scotland for a worldwide market including our own Haig Whisky Club. Karen, the whisky entrepreneur uses her skills in design, innovation and manages this family whisky business.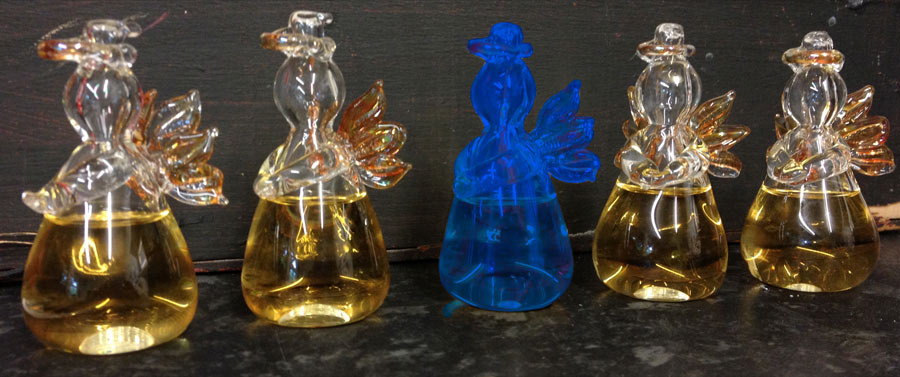 Whisky Innovators – Angels' Share

After seeing the movie Angels Share by Ken Loach, Karen had a eureka moment when she thought of creating a small sealed ornament in the shape of an angel containing a measure of Scotch whisky. As the whisky is permanently sealed inside of the angel, there were no customs or bonding issues and so, a unique whisky glassware product and business was born.
From the success of the whisky angel product came ideas for bespoke glass whisky pipettes or water dropper to enable a whisky aficionado to precisely add drops of water to their whisky tasting glass. Karen and Tom have also developed a unique whisky tasting glass and a range of whisky connoisseur Christmas gift sets and even Christmas decorations in real hand blown glass.
Mark Connelly has recently joined the Angels Share marketing team. With a background in Scotch whisky sales and marketing, many of us will already know Mark who runs a successful whisky festival in Glasgow, an online whisky forum as well as a Glasgow whisky and spirits shop. Mark has judged whisky competitions for Scottish Field Magazine and Whisky Magazine. Mark's additional experience in the worlds of print and social media should help to make Angels Share even better known in coming months.
As the reputation of Angels Share grows, many Scotch whisky and American and Irish whiskey labels as well as Whisky clubs such as Haig Whisky Club are now turning to Karen and Tom to design and produce bespoke branded whisky connoisseur sets and gift items. To contact Karen with commissions or new business enquiries, go to www.angelsshareglass.co.uk where they also have an online shop for whisky aficionados and those looking for a unique Whisky Christmas Gift.