Haig Club in Malaysia – The Beckham Effect
---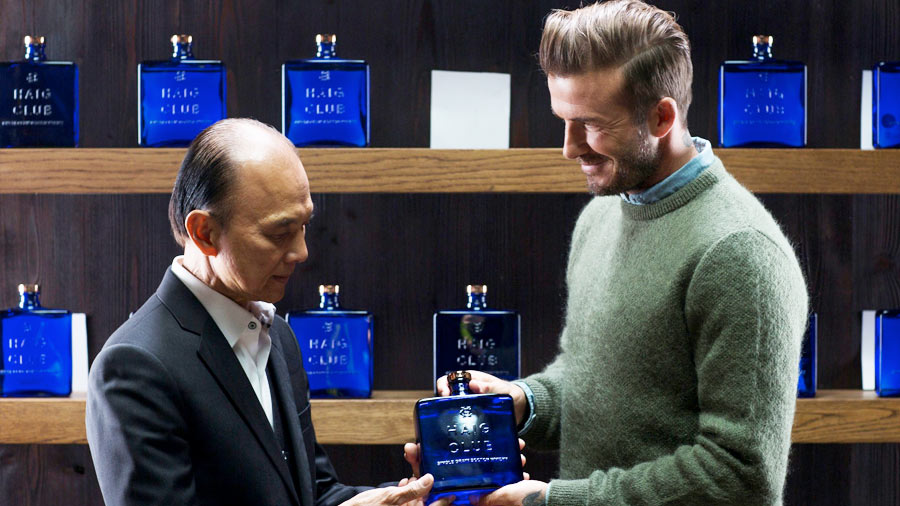 When I started the Haig Whisky Club six or seven years ago as a fan club for people interested in collecting old bottles ofHaig Gold, Haig Dimple and Haig Pinch whisky and in the history of Haig Whisky, I was surprised that many members of the new Haig Club were from places as far away from Cameronbridge Distillery in Scotland as Malaysia. At the moment some 12 members of our very exclusive Haig Whisky Fan Club (limited to 100 members) are from Kuala Lumpur and Malaysia.
Many of our Malaysian Haig Club members are avid buyers and collectors of our old and vintage bottles of Haig Whisky. It's great to see the passion I have for Haig Whisky being shared by others on the other side of the world.
Haig Club in Malaysia – The Beckham Effect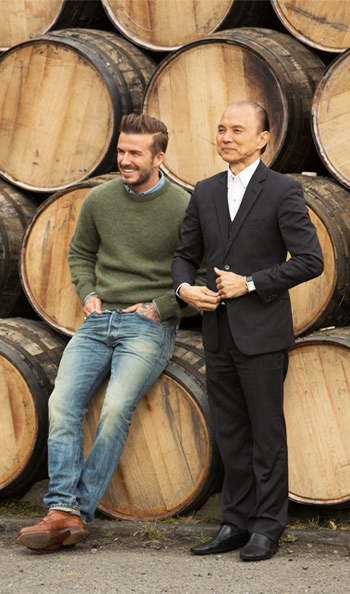 In recent days, I've noticed a significant growth in our visitors to Haig Whisky.com from our good friends in Malaysia and this is probably due to the current visit to beautiful Malaysia by David Beckham promoting the new Haig Club Single Grain Scotch Whisky in Malaysia yesterday.

David Beckham was in Malaysia to attend the launch of Haig Club in the Orchid Room at the 5 Star Majestic Hotel in Kuala Lumpor, where he was hosted by Malaysian Fashion Guru and Haig Whisky fan Jimmy Choo. Jimmy had been lucky to be invited to a very special weekend in the Scottish Highlands with David and Victoria Beckham when Haig Club was first launched in Scotland following the shooting of Haig Club promotional videos by Guy Ritchie a few weeks ago. It was therefore no surprise to see Jimmy Choo become his old friend David Beckham's choice as Brand Ambassador for Haig Club in Malaysia.

Of course, all of our Malaysian Friends and Fans of Haig Whisky can now buy as much Haig Club and other classic Haig Whisky online here on our recently launched site. You can also follow us on Facebook and on Twitter on @HaigWhisky for more Haig Whisky news.

And, if you haven't seen it yet, check out the promotional video for Haig Gold featuring David Beckham which was recorded by none other than Guy Ritchie.