HaigWhisky.com Our History
---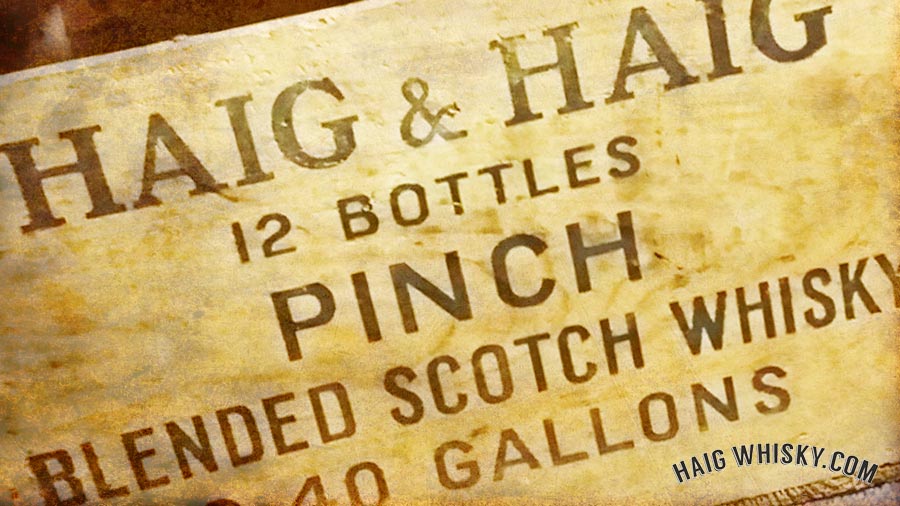 The History of HaigWhisky.com
Haig Whisky.com was launched as a Haig Whisky Fan Site in 2009 by Haig Whisky aficionado and Whisk(e)y writer Stuart McNamara. The site also runs a small email list based Haig Whisky Club with about 100 members from all over the world who share a love and interest in old Haig Whisky. For many years, Haig Whisky was one of the most popular Scotch whiskies in the world before it decreased popularity and faded into obscurity some 30 or 40 years ago. Our online Haig Whisky Collectors Whisky Shop lists the Older Haig Gold Label, Haig Pinch, Haig Dimple and the newly launched Haig Club Single Grain Scotch Whisky endorsed by David Beckham.
The History of Haig Whisky
Haig whisky can claim to be the oldest whisky in the world. A very young John Haig set up the original Haig Whisky Distillery, the Kilbagie distillery in the 18th century, although his family were noted distillers some time before that (His great-great-grandfather was arrested in 1655 for distilling Whisky on a Sunday). His grandson (also called John Haig) founded the Cameronbridge grain distillery after he acquired the old Cameron Mills on the Leven river in 1824. This is where the now famous Haig Whisky was first produced, making Haig one of the oldest and truest Scotch Whiskies ever produced. In 1786, the eldest daughter of John Haig, Margaret Haig married John Jameson the Scottish born founder of Jameson Irish Whiskey and went on to have 16 Irish Children making her the Mother of Irish Whiskey. Many Irish whisky writers – including Stuart, like to gloss over the fact that Jameson Irish Whiskey has Scotch parentage on both sides!
Cameronbridge distillery was established with the financial and technical engineering assistance of the Haig's cousins the Steins, who pioneered continuous Still distillation which has long since been associated with Scotch whisky production on an industrial scale and the distillation of single grain Scotch whisky in particular. Production soon rose 150,000 Gallons of whisky in their first year, with one old penny per gallon going as commission to Haig's supportive cousin Robert Stein. By 1877, production of Haig Whisky had reached a staggering 1.3 million gallons a year. Haig whisky was one of the most popular whiskies in the world with a reputation for quality that was unsurpassed by rival Scotch producers.
During the building of the nearby Forth bridge in the 1870, rumour has it that Haig Whisky was allowed a slight Jameson influence to cater for the large number of Irish engineers and workmen working on building the bridge.
General Douglas Haig of WW 1 Fame was a direct descendant, but chose not to follow his father into the Scotch Whisky business. "Don't be vague, ask for Haig" became one of the world's leading advertising slogans in the 20th century and the famous Haig Dimple Whisky bottle has now become a collectors item for Haig Whisky connoisseurs.
Today, Cameronbridge has expanded to become one of the largest industrial distillery plants in Europe at 75 acres with an annual production of over 70 million gallons of grain based whisky spirit and another 25 million gallons of spirit for Gordons gin and Smirnoff vodka.